Our Virtual & Hybrid Events Platform connects & engages people!
Trade shows, exhibitions and showrooms are crucial for most businesses and cannot be replaced. With tighter social distancing measures, you may get fewer visitors or may not be given a chance to exhibit at all.
We bring your event to life with the flexibility of having a physical event, virtual event, or both – locally or anywhere in the world (and without borders), allowing you to maximise your ROI.

√ Virtual Trade Shows.
Give your local and international guests an experience they'll never forget, and showcase your products through an affordable online trade show. Supercharge lead generation with tailored virtual booths, chat forums, and easy online transactions.
√ Virtual Exhibitions.
As your virtual event partner, we'll help you plan the ultimate virtual exhibition with as many online stands as you need.
√ Virtual Open Days.
Let potential students get a taste of college life with a virtual open day. Let them explore your facility, meet faculty, and more, all from the palm of their hand.
√ Virtual Presentation Room.
Let students and business present their paper (or presentation) in a secure ground-breaking virtual environment.
The virtual presentation room is the ideals solution for university students, to present their work and network with other students and visitors.
√ Virtual Fairs and Events.
Invite guests to be entertained with career fairs, technology introductions, and more, all in a ground-breaking virtual environment.
√ Virtual Conferences.
Connect and collaborate with your team, locally and globally, in a professional conference setting that delivers all the features you need to co-operate with confidence.
√ Hybrid Events.
Going virtual doesn't mean forgetting physical. Our hybrid events mean you can combine a live and in-person conference with a virtual counterpart online, compromising nothing. Hybrid events are a powerful way to boost attendee engagement, showing you care by helping people attend even if they can't physically be there.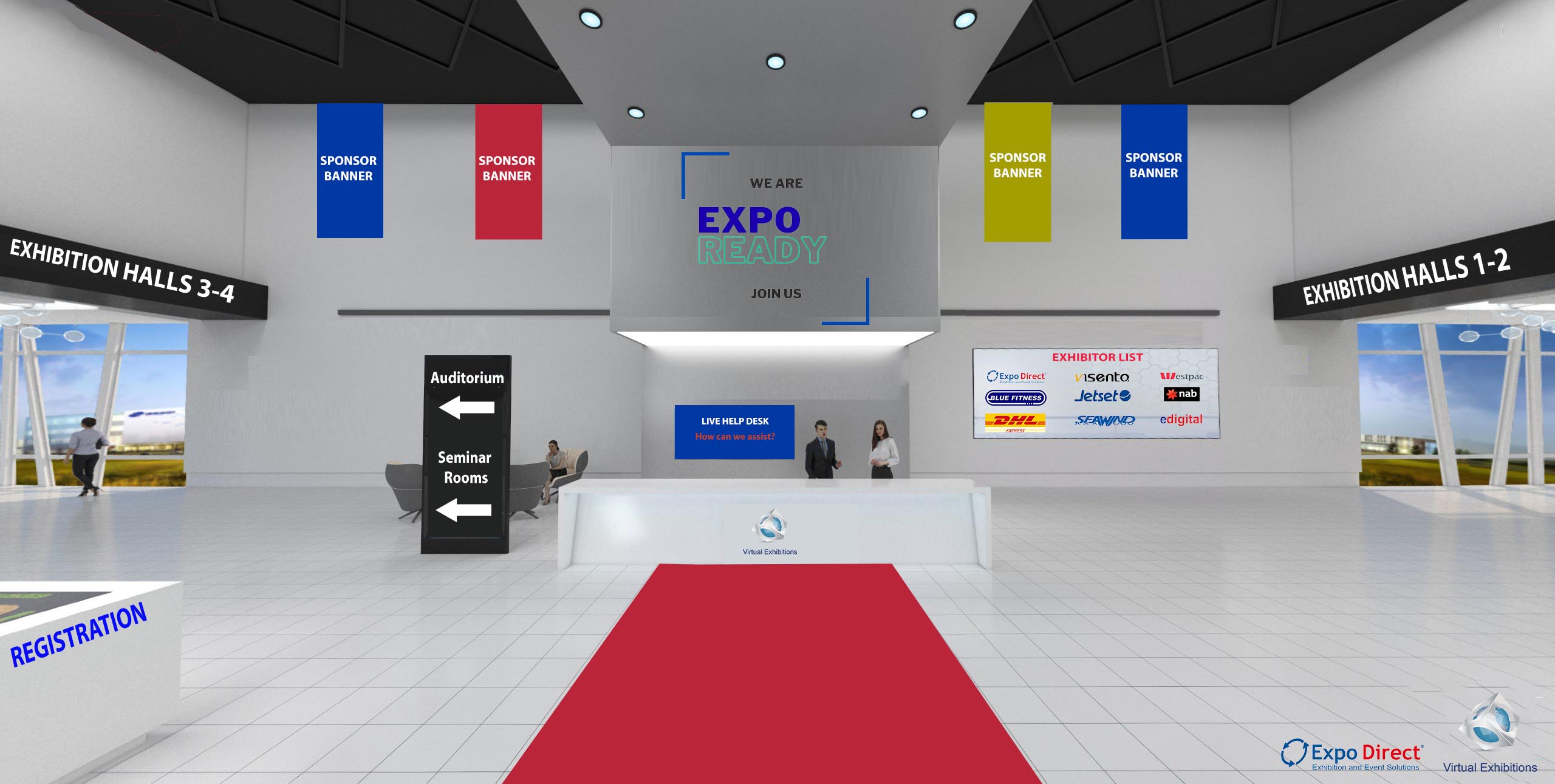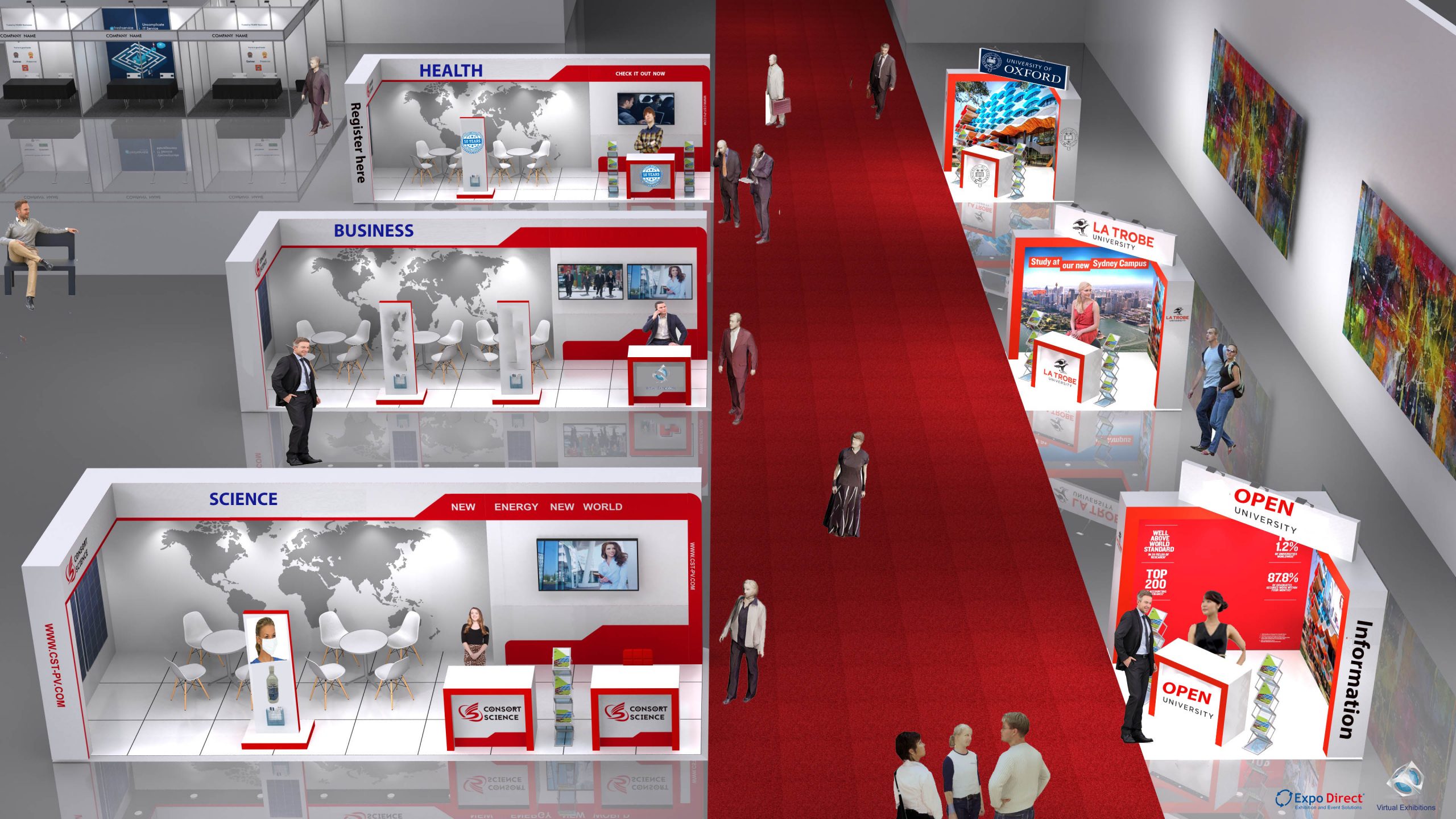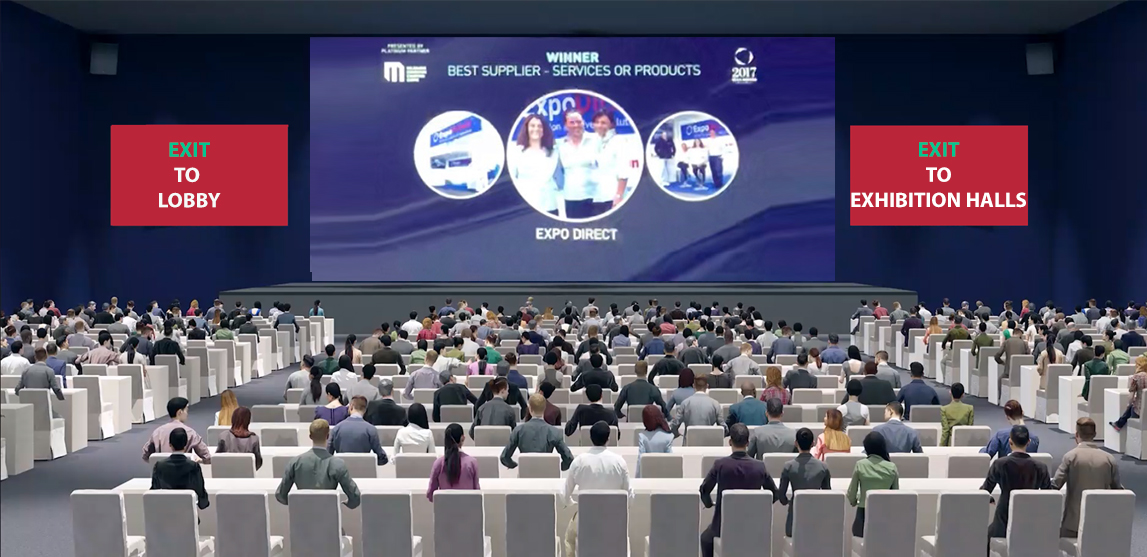 WANT TO KNOW MORE ABOUT OUR SOLUTIONS? CURIOUS WHAT ELSE WE CAN DO? View our platform features here or  Get in touch